!— Global site tag (gtag.js) - Google Analytics —>
ABOUT US
Message From Chairman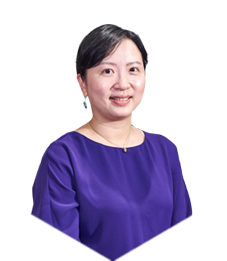 Janet Li

Chairman of the Hong Kong Retirement Schemes Association

Established close to a quarter of a century, the Hong Kong Retirement Schemes Association (HKRSA) carries the mission to lead and promote sustainable and better retirement outcomes in Hong Kong. Given the projection of a global pension asset shortfall of US$400 trillion by 2050, there are a lot which we as individuals and collectively as corporations and societies can do to mitigate one of the biggest global risks identified in the 21st century. In Hong Kong, building a sustainable and adequate multi-pillar pension system is the key for ensuring this inter-generational issue is properly addressed.

Operating as not-for-profit and non-political association, the HKRSA is at the forefront of key and controversial retirement issues. We strive to empower and advocate by tapping into expertise and insights from the Government, regulators, corporations and industry representatives; and share via our seminars, forums and communications. The support from our members and sponsors who share the same vision and belief with us is vital for us in continuing this journey to achieve our mission.

To a lot of people, retirement planning is usually about the financial aspects after ending one's career. But in fact, with increasing life expectancies, retirement can last for many more years nowadays and retirement planning should go beyond just finances to make every day more fulfilling. It can include a wide range of activities – some goal-driven, some purpose-driven and some enjoyment-driven. And this is why we chose the theme "Retirement Beyond Dollars & Cents" for this year!

Act before it is too late – Let's endeavor to build a sustainable and adequate retirement system for our home, Hong Kong, and a better future for our next generation.